Tips To Choosing A Wedding Invitation Vendor
For a couples wedding day to be successful it entails planning. Vendors need to be contacted and secured for the actual day and also days preceding. One vendor who is critical is the wedding invitation vendor. They ensure that the couples invites are designed and produced to be sent out to guests. When hiring a wedding invitation vendor, it is vital that the couple considers well whom they will hire. Below are tips to choosing a wedding invitation vendor.
Choosing A Wedding Invitation Vendor
Individual vendor or a company
One needs to consider what type of provider they are looking for. Do they want a personalized touch with a person who will give them attention, capture their vision and deliver quality invite? Moreover, are they okay with a big company that is a big-box stationer company? Such a company will have a variety of invites for one to choose from. However, the couple may be limited in customizing their designs.
Look at the style you want
The couple needs to have an idea of what kind of design they are looking for. They need to do a bit of research and get ideas for designs that would work for them. This will help them communicate to the vendor better and share their vision. One needs to request for samples from the provider and see the quality of work that they produce. This will give the couple confidence on what to expect.
Check your budget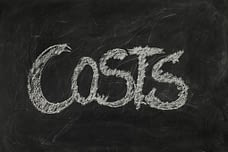 It is critical that the couple have a budget. This will allow them to work within it. It is important to note that the cost of producing the invites will vary depending on a variety of factors. The price may be affected by the design of the invite card, the ink being used, the type of paper that will design the card, the printing method to be used, the number of cards to be printed and any extra decorations that need to be done. One can shop around and look at designs that they would like to do and check the price.
Finally, consider, whether you want to invites to be done locally with a vendor within your area or you would like to look for a national provider. A search online can provide an array of vendors that one can consider. One can also talk to friends and family and ask for recommendations.