Choosing A Preschool – 7 Factors To Consider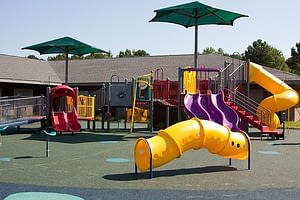 Choosing a preschool for your child? There are seven most important factors for you to consider before choosing a preschool for your child. Choosing a preschool can be hectic and confusing for the first time. This is because one is not well knowledgeable on some of the factors to look out in a preschool. Families consider preferring preschool for their children based on their needs. Come up with your reasons as to why you want to pit your child in a preschool and why a preschool is a good option for your child. You can pay a visit to different preschools around and ask questions and observe their movements and their way of handling children.
1. Location
The location of the preschool is one of the most important factors to consider. Choose a preschool that is convenient for you and your family. Consider a preschool that is near your work or home where you can easily pick your child in case of an emergency. This will also help you to narrow your options since it is convenient for you to pick and drop your child. Another thing is the surroundings of the preschool. Are the surroundings of the preschool conducive for your child?
2. References
It is good for you to research before choosing a preschool. You can ask the parents who have taken their children in a preschool before, colleagues, friends, and neighbors. Through their recommendations, you will be able to choose a good and the best preschool for your child.
3. The staff
Another thing you should check out is the staff in that particular preschool. The number of the staff matters a lot. You can ask about the ratio of teachers or staff to children to help you come up with a decision.
4. Communication skills
This also important in a preschool. Put into consideration the communication skills of the preschool that you are considering. The teachers in the preschool should be able to talk to you easily as you child. Find out how the teachers communicate with other children. You need to be sure that they will be able to communicate to you often. Check on their ways and methods of communication